Kambampati Nachiketa is an officer of the Indian Air Force. He is a brave pilot and Vayusena Medalist(Gallantry). He is a Group captain in Indian Air
Kambampati Nachiketa is an officer of the Indian Air Force. He is a brave pilot and Vayusena Medalist(Gallantry). He is a Group captain in Indian Air Force and came into the limelight during the Kargil War when on 27 May 1999, as a Flight Lieutenant.
The main fact about the Kambampati Nachiketa was that, he also went for Air- Strike during the Kargil War through Air-craft MiG-27L. He was also caught by the Pakistani, when his aircraft engine was targeted by the Pakistani Stinger Missile, due to causing a flame out in Aircraft Engine, he got captured by the Pakistani.
This happened during the initial stages of Operation Safed Sagar. He was held in Pakistani custody as the first Indian prisoner of war of the conflict.
Know all about Kambampati Nachiketa, Wiki, Biography, Family, Incident, Age, Post, Education, Wife, Son, Daughter, News
Kambampati Nachiketa News & Incident
During the Kargil Operation, Nachiketa was the Flight Lieutenant. The main incident was happended, when he was gone for attack on pakistan with the Armed with 80mm rockets and did target to pakistan.
That time he was one of the pilots from No. 9 Squadron IAF who took part on a strike in the Batalik Sector on 26 May 1999. After first on Pakistan, when he goes for the second attack with the target using the aircraft's 30mm cannon, meantime his aircraft engine flamed out.
He tried his best to re-light the engine, but not able to fix the problem, then he was pushed to eject himself. After landing on the ground, it appeared that initially, Nachiketa was able to gather his wits and evade immediate capture. However, after two to three hours, a Pakistani Army Patrol captured him.
After been captured the Pakistani lines in 1999. He was in Pakistani custody for eight days, when his aircraft crashed. He said that one of the Pakistani Army tried to kill me, but that times, one senior army came and control the situation.
Meantime, the Indian Government was being interrogating and pressurizing to Pakistani Government to released the Kambampati Nachiketa. Finally, after 8 days Kambampati Nachiketa released from Pakistan prison on 3 June 1999.
Know About Abhinandhan Varthaman Wiki/ Biography, Wife, Family, Age, Post in Indian Air Force, Carrier, Incident, Video, Pic & More
Kambampati Nachiketa Wiki/ Bio
Group Captian Kambampati Nachiketa was born on born on 31 May 1973.
Father & Mother
His father name is Mr. K R K Sastry, and his mother name is Mrs. Laxmi Sastry.
Education
He has completed his studies from the Kendriya Vidyalaya in Delhi after done with the education. He did his Defence training at the National Defence Academy at Khadakvasla, near Pune. Soon after the training, he has joined the Indian Air Force.
Personal Biography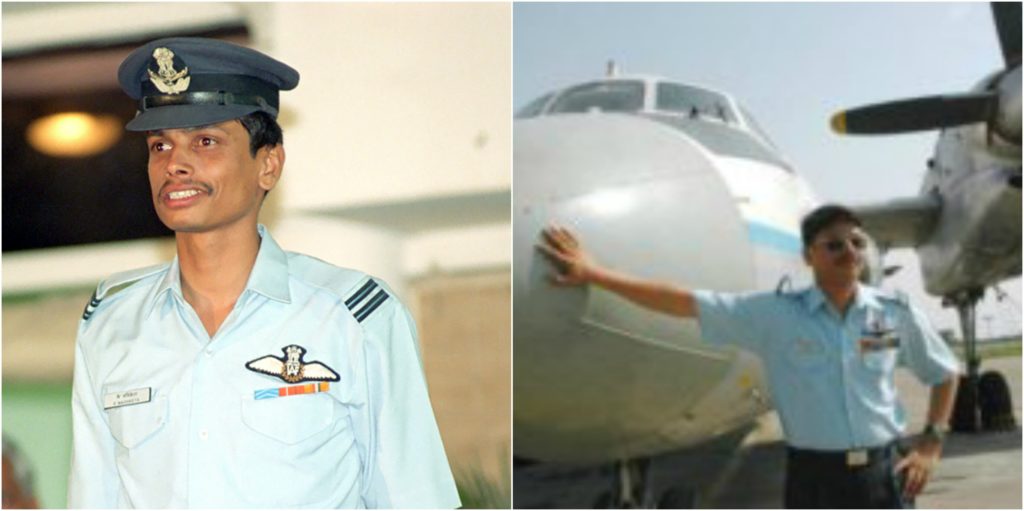 Name:
Kambampati Nachiketa
Nick Name:
Nachi
Date of Birth:
31-May-73
Zodiac Sign:
Gemini
Nationality:
Indian
Religion:
Hinduism
Marital Status:
Married
Profession:
Indian Air Force Personnel
Years of service
1990 – 2017

Rank
Group Captain
No. 9 Squadron
No.48 Squadron
No.78 Squadron

Battles/wars

Kargil War
Awards
Vayusena Medal
Kambampati Nachiketa Wife
He is a Married Person, He was married to Prasanthi and they have a child.
Kambampati Nachiketa Honours & Decorations:
Vayusena Medal
High Altitude Service Medal
Special Service Medal
Sainya Seva Medal
Operation Vijay Medal
9 Years Long Service Medal
Operation Vijay Star
50th Anniversary of Independence Medal